"Under the Green Light" Wetland Cultural Theme B&B Resort has 4 guesthouse buildings with different themes, namely: Guangying Station B&B Tribe, Green Shadow B&B Tribe, Shiguang House B&B Tribe and Graduate Apartment B&B Tribe, with a total of more than 80 rooms of various types. The rooms can accommodate more than 300 people at the same time. The design of the homestay is unique, the wetland scenery and the personal experience of popular science allow you to explore the Liaohe Estuary wetland and experience the photosynthetic aquatic culture while resting. A wonderful time with wetland creatures.

Travel, express hotels are no longer the choice of young people - we prefer homestays, theme hotels, inns, etc.
Yanxue Apartment - is the only theme hotel in China that has been rebuilt using crab fry production sites. Living here is like being in the primitive life realm of river crabs, and you can also experience the rhythm of biological reproduction. As a relatively independent functional section, the homestay has 85 guest rooms and can accommodate more than 300 people at the same time. All guest rooms are equipped with standard bathroom facilities, natural underground hot spring water, various fitness equipment, standard definition TV and ubiquitous wireless network.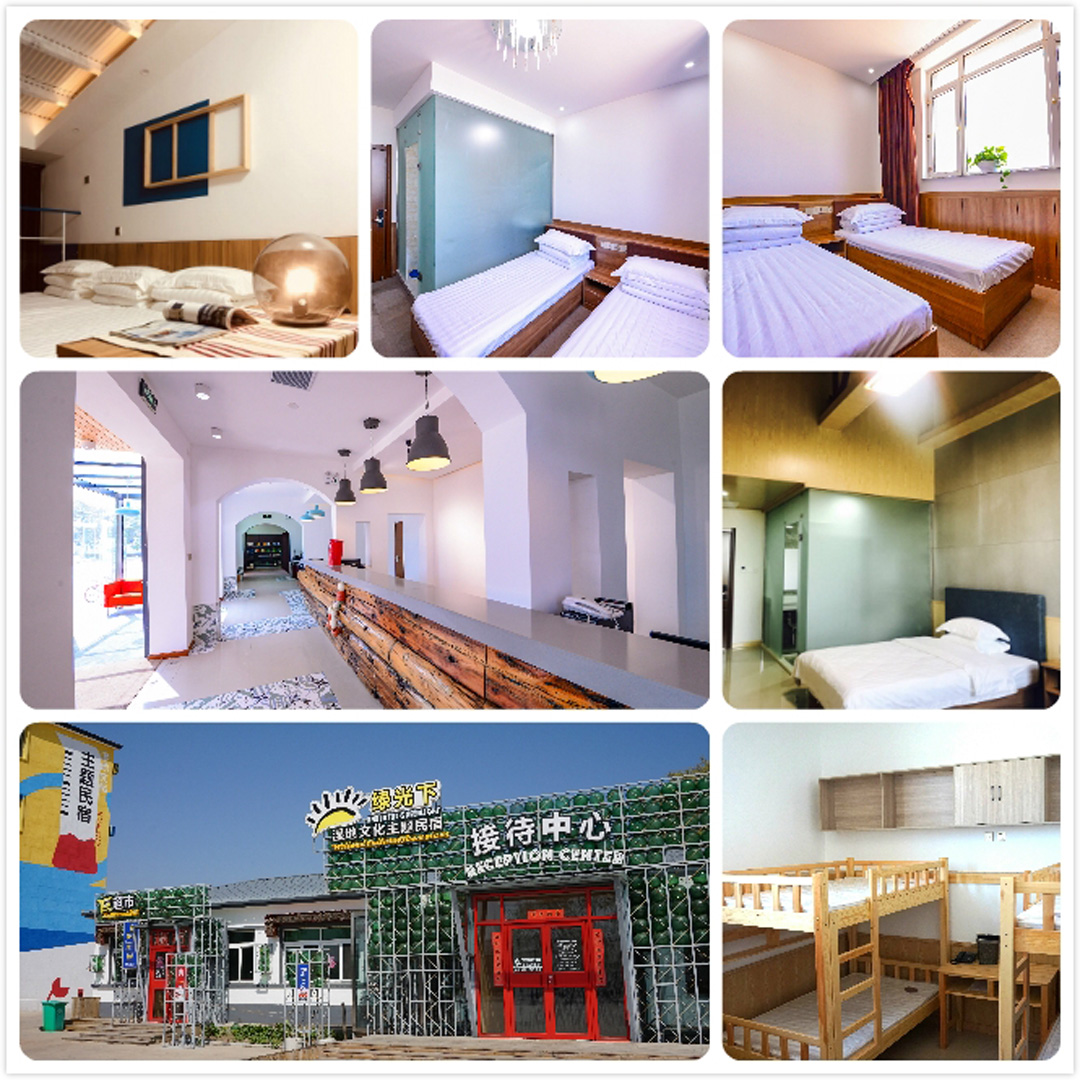 1. Yingren Inn: There are 9 standard rooms and 5 double rooms
The building prototype was transformed from a nursery warehouse. The homestay is based on the theme of the Red Beach Wetland.

2. Fisheries College: There are 8 deluxe family entertainment rooms and 8 deluxe family rooms

Taking the river crab seed as the theme, the building prototype of the homestay is the river crab seed production workshop, which is refurbished into 8 luxurious family entertainment rooms equipped with mahjong machines, and the beds are tatami.

3. School of Life: There are 11 standard rooms, 16 double rooms, bachelor's room (standard twin room)

With the theme of life science and technology research and development, the prototype of the homestay building is the technology research and development center

It meets various service functions, complete equipment and facilities, natural underground hot spring water, independent bathroom, and each room is equipped with TV and air conditioner. The windows of each homestay are bright enough to let you see the outside scenery as much as possible.

"Celebrating life and paying attention to the environment" also allows you to learn more about animals and plants and explore the relationship between humans and nature because of this unique "nest" accommodation experience.